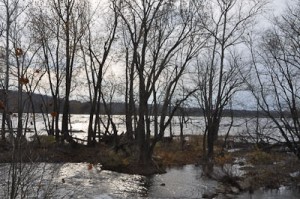 Happiness: how do we feel it more often and hold onto it longer?
I believe it isn't an elusive emotion, but something we attain by recognizing small, joyful moments throughout the day. Stringing those moments together creates a permanent state of mind instead of a fleeting emotion. Some days are more challenging than others, but there's always the opportunity to see the good, embrace it, and let a happy feeling take over.
Optimist: Person who travels on nothing from nowhere to happiness.
~Mark Twain
I feel happy regularly, but I don't work hard to be happy. Here's how I accomplish this:
I believe it is my responsibility to create my own happiness.
I live fully present in the moment.
I embrace positive experiences.
These small moments last weekend, strung together with other positive experiences, led to joyful, fun days:
Watching the children on our block enjoy an unseasonably warm day on Friday. All of them were laughing, wearing short sleeves, and eating popsicles. Monkey, the messiest of the bunch, had purple popsicle smeared on his face from ear to ear, on his chin, and even on his forehead. I didn't ask him to wash his face until bedtime because I was enjoying the dried popsicle marks on his face. It made me laugh the rest of the evening.
Running 11 miles on the canal, enjoying the beauty around me. The Potomac River was rushing past me; the sun was shining; and the water was glittering from the sun. I felt so fortunate to be there at that moment and to be healthy and capable of exercising in these surroundings.
Waking to a wonderful text wishing me a good morning Sunday. It was from someone I had missed. It warmed my heart.
Inspecting my four orchids daily to see how close each is to blooming. I have never had all of my orchids re-bloom simultaneously and I am filled with anticipation as I wait.
Cooking dinner together with AC.  We connected in the kitchen– catching up, laughing, and chopping.  It was followed by a fabulous meal with more great conversation with AC and her husband.
Walking our dog Lucky with Princess Daisy and AC's daughter. We went for a long walk, laughing the entire time. Lucky was dragging a huge stick and entertaining us with her antics. The three of us giggled and tried to avoid getting smacked with the stick.
Receiving "Aunt Kelly hugs" from two wonderful little girls in my life. Each day these two special girls stop me for hugs as we walk to school.
Most people are as happy as they make up their minds to be.
~Abraham Lincoln
Happiness is a choice; it isn't something that simply happens to me. I embrace this concept daily.
What are the small moments that bring happiness to your life?
Please share!