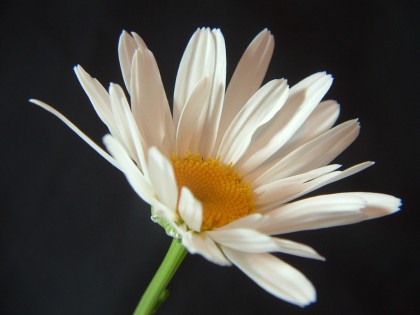 Mistakes are always forgivable, if one has the courage to admit them.
~Bruce Lee
One day last year my soon-to-be ex asked me out to lunch. What I realized when we met was that I was invited because he wanted to make amends for what he had done to our marriage.
I listened.
I cried.
I forgave him.
To forgive is to set a prisoner free and discover that the prisoner was you.
~Lewis B. Smedes
At that moment it took a lot for me to forgive. We were not in a good place in our relationship at the time; I was still disappointed and angry. What I know now is that forgiveness was a gift I gave to him, but also to my children and myself. I had to let go of what had happened in the past in order for all of us to move forward.
When you forgive, you in no way change the past – but you sure do change the future.
~Bernard Meltzer
The four of us might not live under the same roof anymore, but we are still able to be happy together. My kids continue to experience a better dad with each passing month. I have a friendship with him. We are working well together in our company, which is translating to greater success for our business and our family's financial well-being. The children are not conflicted, wondering who to align with in the constant battle between their parents. We were able to side-step drama and focus on the four of us being emotionally and financially whole as we moved through the divorce process.
I chose to do what felt right during the divorce negotiations. To have faith. To believe in him. To allow him to show me he could be more than he was in the past. To put history behind us and simply work together to move forward the best we could.
We limped at first. We fought the first several months we negotiated the divorce. But we never did anything to each other to bring irreparable harm to our relationship or to our children.
Forgiveness
It brought us to where we are today.
I am so grateful for his courage to ask forgiveness, actually forgiving him to free us, and our ability to change our future as a result. It wasn't always easy, but we worked hard at it and succeeded. After creating two beautiful children together, our ability to successfully redefine our relationship might be one of the greatest accomplishments we have done together.
And it all started with forgiveness.
Note: Today's post was inspired by a writing prompt at Studio30 Plus, which is a social media site for writers over 30. The prompt this week: Forgiveness