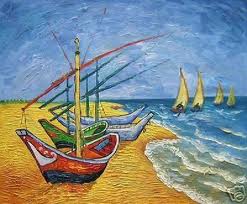 "Who wants to spend the first week of summer sitting inside (and spending large amounts of money) working on dismantling a marriage? My guess is no one."
And so started the first post of summer on this blog last year.
Last summer I did my best to create special memories with the kids while navigating my way through divorce negotiations. Was it the best summer we ever shared together? Probably not. But whenever there was respite from feeling emotionally drained and sad, we laughed and enjoyed the summer.
Last week, however, when we created our summer activities wish list, I was as excited as the kids. This summer I will not be hemorrhaging money to a lawyer and mediator or feeling sad continuously. My divorce is final.
*Here are my ten favorite entries on our 2011 Family Summer Activity List:
See Cliff Lee pitch.
Create a family reading club.
Train for a kids' triathlon with mom (Princess Daisy's entry)
Host massive water balloon fight with friends.
See a baseball game in two stadiums we have not visited yet.
Make homemade mozzarella.
See real penguins.
Try eating a tomato and two other foods I have not tried (Monkey).
See a Van Gogh painting.
Try five new (to us) restaurants.
While this isn't going to be an emotionally and financially draining summer, I do worry about all I have going on this summer. I am in photography school, write for another site twice a week, work for a social media site, and am working on two new blog projects that will launch in the fall. I know I am over-extended this summer, but it is a good feeling. These things are an exciting part of my future; it isn't the depressing work of dismantling a marriage.
Next year I hope to open my first post of the summer with my favorite Spanish proverb:
"How beautiful it is to do nothing…and then rest afterwards."
Until then I will enjoy my crazy, hectic summer days. I will embrace how much better life is one year later, knowing I am on the right path for my future and only thinking of good memories of my past.
*Read this post to find out how we create our list each year.
NOTE: Today's post was inspired by a writing prompt at Studio30 Plus, a social media site for writers 30 and over. The prompt this week:  Summer Days.