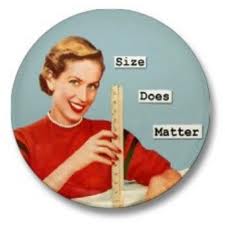 Size matters.
That's what a lot of people say.
I don't think it matters as much as when a guy lies about size though. That's why I pay attention to this important detail on the first date, figuring out if he was honest in his profile. If he lied, even by an inch, he's done. No chance of a second date.
And by size, I am writing about height.
Standing 5'3 1/2″ tall, this isn't for the I-need-a-guy-taller-than-me reason, but more because the lie says a lot about the man. After making a few attempts to date guys who lied in their profile about height, I learned there is a greater issue below the surface: the guy isn't comfortable with himself, and lacks confidence; these are two very important qualities for me.
Each attempt to overlook a guy's exaggerated description of his stature led to eventual signs of significant insecurities in conversations and social settings. After a few unsuccessful attempts, I decided to enforce a strict rule: no dating guys who lie about size, or anything else in their profile.
This rule worked well until I decided to go from the vague, "It was nice to meet you, but I don't think this will work out between the two of us" to being candid on why I wouldn't see a potential suitor again. Specifically, I confronted a guy about being roughly four inches shorter than he stated in his profile. Which led to another revelation: honesty and tact don't always go together. Oh, and honesty can lead to psychotic stalking behavior.
Since my candor led to an argument over how tall the guy actually was instead of the bigger issue of accuracy in his profile, I wasn't able to explain the merits of honesty to the one-date disaster last summer. Having this public forum, though, is the perfect place for a public service announcement to men:
Don't lie.
Not about your height, hair, marital status, age, bank account, career, or anything else.
Now!
Women: you are welcome.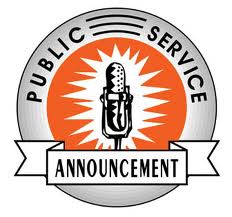 What's your public service announcement to men?
Guys: what would you like to convey to women?