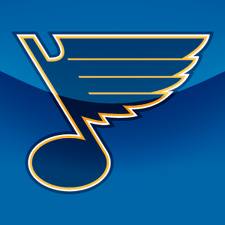 Sean Jeffries is a single dad, self-proclaimed computer geek, and writer. He is fairly new to blogging, but don't take that as a novice writer; he is incredibly talented. Each day you visit Bluenotebacker's Bytes will guarantee a great read–regardless of the topic. A big fan of writing prompts, Sean often posts fictional pieces, but weaves in personal stories as well. He is a friendly, warm, genuine person, which shines through in his writing. I am happy to call him my friend.
After reading Sean's honest piece about his relationship below, please visit his site, follow him on Twitter, and, of course, Studio30 Plus.
~~~~~~~~~~
As I mentioned to Kelly last week, I've had the pleasure and privilege over the last year to discover the heart of a woman, and it has happened without either of us occupying the same room for even a minute. We're not even in the same city or state, though we're both *from* the same hometown. Fact of the matter is we have been living 900 miles apart during this discovery, and while the whole thing was quite unexpected and perhaps a bit out of character, I believe it's been a blessing in disguise.
I'm a divorced dad, and while I experienced a fair number of romantic relationships before my marriage, which lasted 6 years, as well as one after my divorce, none of them have been with the right person. How do I know this? Well, mostly it's because I'm not with any of those women anymore, but partly because I've found one now (through that discovery of the heart Kelly talked about in her recent post over at the Jungle of Life) whom I feel *is* the right one.
Finding and connecting with someone over such a long distance is, as I said, not something I ever expected to happen to me. I've known people in my life who have experienced such a thing, but I've been skeptical. How could you know how you felt about someone never seeing them face to face, never spending time in their physical presence? I discovered that, when you find the right person it really just doesn't matter where you are or where they are. If they're right for you you'll know.
I believe Faith had a hand in bringing me together with the heart I've discovered. I previously spent time lamenting that one I thought was right for me wasn't interested in me. I was able to get over that and finally feel like I could live with myself, be alone, and not feel like I *must* be with someone, anyone, and I think that's something we HAVE to be able to do if we ever hope to share ourselves with another. I made it to that place and then reached the point, being happy with myself, that I did like the idea of having someone to share my happiness with.
I'm not afraid to admit that I prayed about finding someone finding the *right* someone. I tried other, more conventional methods such as trying to meet someone through friends and even taking a chance on a well-advertised dating website where more than one friend had found Love. I met someone nice but she wasn't the right one. I truly believe I was led to the path where I discovered the woman I'm now in a relationship with, and that it wasn't *despite* all the other failed attempts at relationships but rather, *because* of them.
I believe we are the sum of our experiences in life, with Faith and Love and Family and other stuff as the glue holding us together. I believe all the hardship we endure, even the good times that are now memories, build and shape us into the person we are today. As I write this, as you read it. Right this moment, we are who we are, and we'll continue to grow and experience life, both the good and bad.
I believe there *is* one right person for each of us. Some of us encounter more of the wrong ones than others along our paths, some find them on the first try. I think I found mine 900 miles away, but she's coming home soon, back to our hometown, and I'm so excited. That said, let me leave you with the question I've been thinking about since I started writing this piece:
What do you think about long distance relationships?