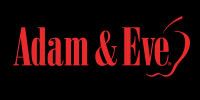 Waiting in a line to buy entry tickets to a children's museum many years ago, I stood in front of an older gentleman leaning on a cane, who was standing alone. Ever the chatterbox (and snoop), I turned and asked him if he was buying tickets to take his grandchildren through the museum.
"No," he said, "My wife and I are getting tickets."
It was such a puzzling response to me. What older couple wants to spend the afternoon being trampled on in the play area, be painted in the crafts area, and dine with screaming, rambunctious children in the museum cafe? When prodded further, he explained the two of them were going for a balloon ride, pointing to the top of the building to show me. Tethered to the museum roof was a balloon that was released to go up so many feet over the building. It was brought down after spending a bit of time overlooking the Baltimore waterfront area.
"This is our date," he explained.
Once his wife joined him in line after parking the car, the gentleman explained he was just starting to tell me about their regular dating routine. He then proceeded to tell me that each month they alternate setting up a surprise date. The person in charge coordinates the outing, only telling the other once they are on their way to the date. Seeing this gentleman in his 70's light up as he described numerous dates they had experienced through surprising each other, and seeing how much in love they were, was truly inspiring. Once I said as much, the gentleman took my breath away with his response:
"It keeps the relationship fresh."
How wonderful it must be to experience a relationship where an effort is being made by both people many decades after saying "I do." Too often love is left to wither and die, but this couple was continuing to do the work to make the relationship be successful long term. This experience years ago led to a recent conversation with Sean.
Sean and I have a busy life together. We are raising our four youngest kids together, training for races, working, staying active (and serving as transportation) in the kids' activities, maintaining our home, planning a wedding, and more. With the start of baseball season for Monkey and track for Princess Daisy, it has become even more hectic. We have one (or both) of their practices or sporting events daily. Carving time out for us has become even more challenging as a result. Unless you count buying peanuts and Diet Cokes at the ball field for Monkey's games a date, of course.
This long-ago memory of the older couple came rushing back to me over the weekend and, after sharing with Sean, we have set up our own version of the surprise date nights. We already have Tuesday nights scheduled as our date night each week, but now we have sprinkled in surprising each other with date activities. And, as a result, it seems to have raised the bar with date planning. Not from a financial perspective, but a creative one. This coming Tuesday is our first surprise date night, with me in charge of planning.
I hope, like this older couple, it leads us one day to telling a younger couple how to keep a marriage not just alive, but overflowing with love.
Do you have any ideas for keeping a relationship fresh?
If so, share below!