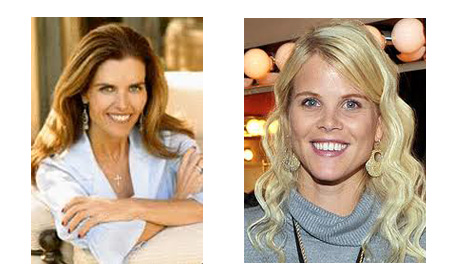 "People are like stained-glass windows.  They sparkle and shine when the sun is out, but when the darkness sets in their true beauty is revealed only if there is light from within."
~Elisabeth Kübler-Ross
As I read the reports about the breakup of Maria Shriver and Arnold Schwarzenegger, I have been thinking of Elin Nordegren's divorce from Tiger Woods. Yes, the men's behavior is similar, but what I have been focusing on is the behavior of the women.
Maria and Elin have exhibited dignity and grace when faced with embarrassing and disgraceful behavior from their husbands. These women have been able to maintain an impressive level of decorum.
While I don't know how Maria and Elin have privately handled their marital difficulties, I know  focusing on healing was most helpful for me when working through the breakup of my marriage. The pain was still with me, but it was eased whenever I focused on these five things.
Focus on the children. Turning attention towards being a good parent helps keep the divorce in perspective. Behaving respectfully during the divorce will have a positive effect on the children.
Count blessings. There is always something to be grateful for, even the challenges that one faces in life.
Forgive the person. The person forgiving is freed in the process.
Focus on the future. Looking forward and embracing new opportunities is a great use of time.
Be human. Trying to achieve perfection eventually leads to unhappiness. Feeling anger and accepting this emotion when it comes is healthy.
Maria Shriver and Elin Nordegren's lights have shone brightly for all to see as details of their marital difficulties were made public. Both have been able to show their true, inner beauty. Maria and Elin are to be commended.
What other ways can the light from within be cultivated during a breakup or divorce?