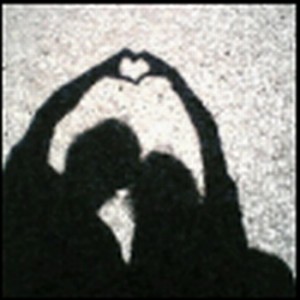 There are a plethora of dating sites, local singles clubs, matchmaker services, and self-help books on how to choose the right man (or woman). Sites claim to have success in matching partners based upon various personality or psychological questionnaires.
Does any of this actually work in finding the perfect partner? If so, why is the divorce rate still so high?
Here's a depressing statistic:
According to Jennifer Baker of the Forest Institute of Professional Psychology in Springfield, Missouri, 50% percent of first marriages, 67% of second and 74% of third marriages end in divorce.
This is much more comforting, at least for a 42-year-old:
Age at marriage for those who divorce in America
| | | |
| --- | --- | --- |
| Age | Women | Men |
| Under 20 years old | 27.6% | 11.7% |
| 20 to 24 years old | 36.6% | 38.8% |
| 25 to 29 years old | 16.4% | 22.3% |
| 30 to 34 years old | 8.5% | 11.6% |
| 35 to 39 years old | 5.1% | 6.5% |
I have written a list of qualities I am looking for; shared stories of friends in successful relationships; opined on remarrying; and how hopeless I feel about dating and relationships. It all seems so complicated the second time around.
But does it have to be so complicated? Do we, as a society, tend to overcomplicate things and businesses simply feed us what we want (questionnaires, profiles, and the like)?
A few days ago I was talking to a friend who had recently attended a wedding. The bride and groom met on a matrimonial site and lived over 4,000 miles apart.
Here's how dating worked for them:
1) They were matched on the site.
2) The couple spent a few long weekends getting to know each other in person.
3) They decided to marry.
How crazy is that?
Or is it?
Maybe their marriage will be long and fulfilling simply because it started with common interests, an attraction, and a respect for one another. Maybe everything else develops over time. Possibly the key to a successful marriage is placing more emphasis on keeping the relationship healthy and each other feeling fulfilled than anything else.
Clearly I have more questions than answers on this topic.
While I might not have solid answers for readers or myself, I do have the perfect song to share today. I laughed this morning, listening to the lyrics in a Norah Jones song; "Man of the Hour " had to be the Song of the Week. It is perfect, considering I have been ruminating over the details my friend shared with me.
Here's what made me laugh:
"I can't choose between a vegan and a pothead.
So I chose you because you are sweet, and you give me lots of loving, and you eat meat."
Maybe choosing a partner can be this simple.
What do you think?
Happy Friday!