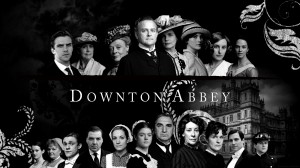 In the last week I have revealed my Downton Abbey and Dowager Countess of Grantham obsessions. So, of course, today isn't Sunday; it's Downton Abbey Day. I know not everyone recognizes today as anything more than Sunday (I pity them). Sean and I, though, do. So we will be watching Season three of Downton Abbey instead of the Oscars, and enjoying each cutting remark from the fabulous Dowager.
For those who share the obsession of Downton Abbey with me, I am sharing a great video. If you have not jumped head first into this show, maybe this will help convert you.
I hope you have had a wonderful weekend.
And, of course, Happy Downton Abbey Day!

,/center>