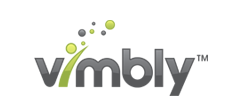 At the end of April I wrote a post with an idea of how to keep a relationship fresh. It turned out to be a popular topic of interest for many, going viral soon after it was published. The main premise of the article was to keep the relationship exciting, regardless of how long a couple has been together, by having surprise date nights. Coming across a company that makes finding date ideas easy for the planner, I felt I had to share with my readers.
Vimbly is an online service for planning dates, classes, and activities. Not only does Vimbly show the time slots and details, but there is an opportunity to book directly through the site. "Vimbly is like OpenTable for activities" is what one (Tech Crunch) of many reviewers of the site had to say about Vimbly.
From my most recent visit to the site I found these fun (for me) activities: gelato making class, intro to graffiti art, beginner trapeze lessons, fencing class, and an Italian cheese and wine course. There are endless ideas from which to choose.
This is a fairly new venture so my hope is that it expands beyond the New York City area, but it's still not too far to enjoy a weekend getaway to New York with Sean, experiencing some exciting, different activities when we go. I highly recommend visiting Vimbly, and let the creative date planning begin!
Note: While this is a sponsored post, the views and opinions of this fantastic site are my own.