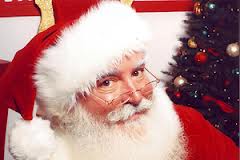 It's official.
With only 22 days until Santa arrives, we are in full swing for the Christmas season. If you are like my family, the count for this holiday starts 364 days in advance. The excitement isn't just about Christmas morning and presents though; it's about the return of the Christmas season. Picking a tree, decorating, baking, choosing or making creative gifts, gathering with friends, and celebrating Princess Daisy's birthday are a few examples of what we look forward to each Christmas season.
This year, though, is more special than any in recent memory; we have wonderful new additions to our family. Sean brings so much joy, fun, and happiness to our lives, but he also brings three great kids and a special young woman (his oldest son's girlfriend). All these extra special people also mean more occasions to enjoy the Christmas season.
Last week we decorated my house with Princess Daisy and Monkey. This past Saturday was our turn to prep Sean's house. Two of his kids, Sean, and I had fun picking a tree, making a great meal, finding gingerbread house kits, watching a Christmas movie, and decorating.
With the additional opportunities to enjoy the spirit of Christmas, more people bringing joy into my life, and the love of an amazing man, it feels like Santa came early this year. I can't imagine anything better under the tree than what I have in my life right now.
Thanks, Santa, for the early presents.
Do you have any early presents you are grateful for this year?
If so, please share below!