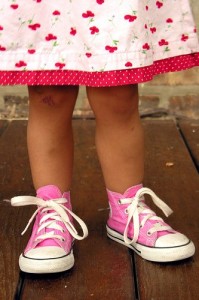 When my children grow up, I want them to be _____________________.
Reading that sentence, many will fill in the blank with a doctor, lawyer, teacher, my successor in the family business, or some other profession.
Me?
I fill it in with one word:
Happy.
This can't be surprising to regular readers since I write about issues surrounding happiness, and live my life according to what I preach here. Understanding how to live a happy life is something I am trying to instill in my children as well; it's what I want most for them. I don't just want them to be happy related to career choices though, but in other important life decisions, too. Choosing a spouse wisely, making good decisions in parenting, where to live, and how to live their life are all part of increasing the chance to be happy in adulthood.
But even with making sound decisions, there will be challenging times when happiness seems elusive. What I hope for my children is that as adults they are equipped with the skills to work through the difficulty, and find the good in each day despite a challenge.
The kids would say they want to be a vet or a professional baseball player, but I will see my level of success in raising them based upon their understanding that happiness is a choice, it's something we are responsible for–not others, and that even in challenging times, there is always a ray of sunshine to appreciate.
Tell me: how do you fill in the blank above?
[adsenseyu2]