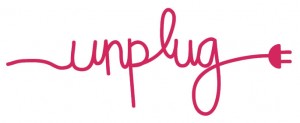 Our weekends are often filled with tasks we need to accomplish around the house, activities planned with the kids, menu planning and grocery shopping for the next week, a little work time, extra training time, socializing with friends, and more. We know how to slow down and do, but rarely can we successfully achieve a quiet, uneventful weekend. Which is probably the impetus for receiving this text from Sean recently:
You know what I want? I want a weekend where we just drive around, visit sites, window shop, enjoy food and drink, and just have fun together on walkabouts. No responsibilities, no Omnifocus tasks to accomplish….just us.
Maybe we aren't alone with this dilemma, but to have a weekend like that, we have to plan for it. Not just because we almost always have two to four kids on the weekends, but because we ambitiously plan away any possible weekend free time; it's in our nature.
Tonight and tomorrow will be different though. We are going out to dinner and staying overnight at the National Harbor waterfront. It will be a great mini-vacation for us, but to truly experience what Sean recently described means I have to do something.
I don't do that often with the nature of my business and current workload, but with a short amount of time to enjoy each other's company alone, I want to make the most of it.
It's only for half of the weekend so it really shouldn't be that difficult to do. I had convinced myself of that yesterday, but as the day progresses, I feel my resolve fading. If I weren't unplugging, here's what I would pack for a trip that will amount to less than 24 hours away from home: MacBook Pro, iPad, notepad, pens, perfectly sharpened pencil (or two–maybe three actually), client log book, and the new book on SEO.
I worry this commitment to unplug will result in a nervous twitch 30 minutes away from my computer home. An hour later I am convinced tremors will set it. By the time we check into the hotel, I think I will be looking for a bookstore to buy a second copy of the SEO book.
The best part about this struggle is that I know how Sean will handle it. He will read this post, and then text me. Sean will tell me I can bring my laptop, book, iPad, and anything else I want. And, he will happily carry it all into the hotel. He is the most loving, supportive guy and he shares my work ethic so he understands. Because of that, I want nothing more than to make him happy this weekend by giving him what he wishes for most–both of us to unplug.
Tell me, do you have the same busy weekend challenges we face?
How do you handle it in your relationship?