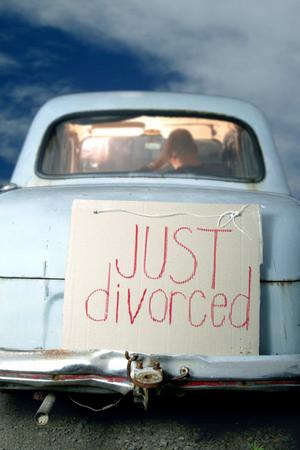 It has been 29 months since separating from my husband and in 15 days our divorce will be final. Why we are divorcing is not something I will ever share in this space. My soon-to-be ex didn't agree to blog with me and he certainly deserves his privacy.
I have, however, shared how this life-changing event has affected me. In the last year I have received a tremendous amount of positive feedback from readers letting me know how these six posts were helpful in their own divorce. Others who are already divorced have also expressed how it resonated for them when reflecting upon what they experienced. I hope these posts can continue to provide inspiration to others who are struggling with divorce or some other difficulty in their lives.
Posts about Divorce:
I am Ready to Swim is about the feelings related to being separated with so many major details yet to be worked out. The separated stage of divorce can be overwhelming because of the amount of uncertainty.
Gratitude: A List of 10 Blessings in the Face of a Challenge is a post that examines how feeling grateful for even the most difficult challenges in life can be rewarding. Something positive blooms from each difficult circumstance, including divorce.
Finding Courage from Within is about growing in the divorce process, which includes having the courage to face fears and overcome them.
Anniversary Milestones: A Life in Review focuses on keeping perspective and being able to be thankful for the union, no matter how difficult the ending might have been.
Gifts for Children that Last a Lifetime is a post to remind what should guide the divorce at difficult times in the process: an overwhelming love of the children.
The Gift of Forgiveness outlines why it is important to reach this stage (forgiveness) to truly be able to move forward in life post-divorce.
Proving that I can laugh about anything, including my own divorce, here are two funny divorce posts:
Nesting with an Empty Womb sheds light on my obsession with cleaning as I prepared for a new life. I wish the cleaning and purging obsession continued a bit longer than it did. Or that it would return soon. That would be helpful.
I Want to Fire My Divorce Attorney has to be included. This was me being angry on my blog. I know, I fail at "angry blogger," but it really isn't what I have been striving to be this last year. So that's a good thing. By the way, I did fire my attorney three weeks later.
If you are or have gone through a divorce, what words of advice would you share with readers (and me)?
Please comment below.