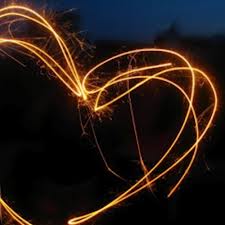 "I am never getting married again."
"There's probably only a 10% chance we will still be together at Thanksgiving."
"You have no business remarrying either, Sean."
"Let's promise to see that movie in December even if we are just friends at that point."
This is just a sampling of what Sean has endured with me. He has played along, smiling with each ridiculous declaration. Sean's confidence in the potential for this relationship never wavered even with almost daily reminders from me that we were very casually dating, would not be exclusive anytime soon, and were probably on the brink of a breakup. Instead of getting angry or placating in a condescending way, he would always find a way to validate what I was saying while saving his laughs for after we hung up.
In addition to having to endure me prattling on about our unlikely chance of surviving more than a couple of months, Sean also got in trouble for the most benign things. The man who thought he was doing something helpful by creating a shared iCal for us was met with significant back-peddling for what should have been a good deed. Every entry he made was deleted, and he was chastised for moving way too fast.
Sean endured my antics, and was able to make progress in helping me shake my gloomy outlook on relationships. First he was able to shake "very"  and then "casual" in the description of our relationship. He later heard me say, "I love you." Then, after surviving the 10% Thanksgiving projection by one day, Sean asked me to marry him.
The day after Thanksgiving, he heard, "Yes."
To celebrate our engagement, here's a song Sean shared with me on my G+ page a few weeks after we started dating. It's a happy, fun song to start the weekend. Here's Plain White T's "Rhythm of Love:"
httpv://youtu.be/JWiwuiT58Yc
Happy Friday!