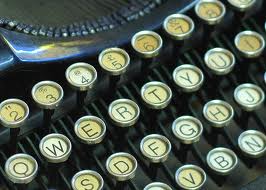 There are many benefits to writing on a blog. One is the opportunity to clearly see the past as it was in the moment–not a revisionist's version of it. I am able to look back to read what I was doing, how I was feeling, remember my greatest fears and biggest frustrations. Last night was one of those moments when I had an opportunity to remember what life was like when I started Naked Girl in a Dress three years ago.
Between writing, managing the revenue aspect, and being a one-woman social media manager for the site, I rarely have time to work on updating and tweaking the site. Last night, though, I set aside time to review and update the About page.
What I discovered was the story of my split and how I was trying to find my way as a single mom. After reading the About page before starting to re-write it, I realized how much life has changed since writing that page several years ago. Over the past three years I have slowly been growing, learning, and developing into the person I am today. I have started a business, graduated from professional photography school, become much more proficient at home improvement projects, improved with work-life balance, dated a lot, and found my Mr. Perfect. While the old description of me was about my struggles as I worked through the divorce process, the new About page shares the progress from there to here as well as my newest adventure: blending a family with five children as my wedding date approaches.
The separation and divorce process clearly defined me at the time I started this blog. Reading last night how I described myself then no longer seemed relevant. While re-writing the About page was an upkeep task that was overdue, the project became much more than that; I was able to see clearly where I have been, and compare it to where I am now. I am so grateful for each moment and experience that brought me to where I am today, but I am so excited about this new chapter in my life. Growing my business, writing more, marrying my soul mate, and being a mom to five. So many good times await me.
[adsenseyu2]