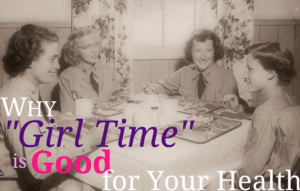 As a mostly failing recovering Type-A personality, making long lists of resolutions at the start of a new year isn't something I espouse to any longer. Recently finding a list I created many years ago was a reminder of how much progress I have made in getting past the torturous experience I once used to do to myself annually. It had major categories for each area of my life in bold, and each of these sections had far too many goals.  These were achievements I wanted in my life in just a year's time, and yet most of the items I still could not check off as accomplished; it's simply too daunting trying to tackle 75 things in a year.
In the last few years I got a little smarter, sharing a list I created that was only filled with things that would make me happy.  It was certainly a good start in moving towards realistic goal settling. Looking at that list, though, I realize that while all of those things would have made me happy that year, many were not accomplished for either financial reasons or a lack of time. Progress, but not quite the result I wanted.
The very next year I decided to create a simple list of only three words that I would strive to achieve in my life. Easy enough, right? Not really, when balance has been a lifelong struggle. Instead of three words, I probably should have just chosen one. Or chosen some easier words, like "wine," "baseball" or "sleep."
Older, wiser, and a few years later, I created a very simple goal for myself. I thought about what one thing seems to be slipping away or bothering me, and just hone in on improving that single aspect of my life. What I realized is that at my stage in life, girlfriend time doesn't happen unless someone makes a plan. When the kids were younger, girlfriend time was effortless. It involved coordinating time for the kids to play or being part of a pick-up playdate outside in nice weather.
This year, I decided, would be the year of the girlfriend. I have enjoyed more pedicures this year than I had in the last several years combined. Going to work out at a CrossFit box means seeing one of my closest friends. It has involved dinners out, a few wine tastings, and even just walks around the lakes in my community to catch up. It might only be snippets of time in all of our busy schedules, but we are making time to get together. And, what I have found when reaching out to initiate, is that all of us feel the same way about the lack of social time we have now that the kids are older.
The craziness of summer vacations clashing with other friends' family plans and trying to balance work and life with the kids home has meant fewer outings. With school starting back up, I have a renewed interest in the commitment I made to myself at the beginning of the year. There's a new pedicure appointment on the calendar, I have a women's wine tasting dinner with two other friends, a fabulous fall event at Mount Vernon, and I will be back in the box regularly soon.
How are you doing with your resolutions for the year?
Right now is a great time to recommit through the end of 2015.